Leadership Team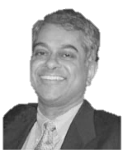 Executive Chairman, Dr. Patrick DeSouza
Dr. DeSouza has been Executive Chairman of Water Intelligence since 2010 when he led the Group's initiation on AIM. He is responsible the strategy, capitalization and performance of the Group. Dr. DeSouza has over 25 years of operating and advisory leadership experience with both public and private companies in the infrastructure, technology and asset management industries. Over the course of his career, Patrick has significant experience in corporate finance and cross-border mergers and acquisitions. Dr. DeSouza has leadership experience in public policy having served at the White House as a Director on the National Security Council. He is a graduate of Columbia College, the Yale Law School and Stanford Graduate School. He is the author of Economic Strategy and National Security (2000) and has been a visiting lecturer at Yale Law School.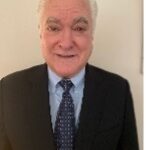 Pat Lamarco, Chief Financial Officer, Water Intelligence plc; Board Observer
Pat Lamarco is CFO of Water Intelligence plc. Since 2014 Pat has been responsible for all financial reporting and audit processes. As Board Observer, Pat regularly briefs the Board on all aspects of the Group's financial performance. He brings more than 40 years of experience in the accounting profession with both public and private companies. Pat spent most of the career as a partner at RSM, one of the major global accounting firms. Pat has the following professional accreditations: CPA – Certified Public Accountant, CMA – Certified Management Accountant and CGMA – Charted Global Management Accountant. He has also attained the following designations: AICPA/BV – American Institute of Public Accountants/Accredited in Business Valuations and the CVA – Certified Analyst.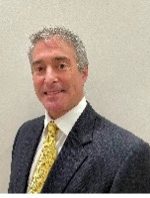 Pat Lamarco, Jr. Chief Financial Officer, American Leak Detection; EVP Finance, Water Intelligence plc
Pat LaMarco Jr. is the Chief Financial Officer of American Leak Detection, Inc. Prior to joining ALD, Pat served as the Chief Financial Officer of LifeCare, Inc. a medium-size company in the employee benefit space. Additionally, Prior to that Pat served as Chief Financial Officer for a company in the asset recovery space and has held management positions in the Corporate Accounting Services group at Xerox Corporation. Pat earned a BS in Accountancy from Miami University and an MBA with a concentration in entrepreneurship from Babson College. He is a Certified Public Accountant.