Water Intelligence plc (formerly Qonnectis plc), which was incorporated in England and Wales (company number 03923150), owns 100 per cent of the issued capital of American Leak Detection Holding Corp. which owns the entire issued capital of American Leak Detection, Inc., the Company's principal trading subsidiary which operates primarily in the United States.
American Leak Detection, Inc. is the Group's principal operating subsidiary.
Established in 1974, American Leak Detection provides non-invasive water leak detection and remediation services throughout the United States, as well as in Canada, Australia, Spain, Belgium and select other countries. Unlike traditional plumbing methods, American Leak Detection leak specialists locate and pinpoints leaks without the breaking of walls or floors. Its technicians receive training in proprietary methodologies and use innovative technology including infrared, acoustic and correlation equipment. These non-invasive leak detection methods and technology significantly help lower repair costs and conserve water.
American Leak Detection's corporate and franchise units service thousands of homeowners and commercial businesses each year. Leak survey and detection work is also provided to municipalities and water systems as these utilities seek to reduce non-revenue water usage and water loss.
For more information about American Leak Detection, click here.
---
Providing services across England, Scotland, Wales and Northern Ireland, Target Leak Detection is part of the American Leak Detection worldwide network. It sets the standard for non-invasive leak detection and repair with proprietary methods and state-of-the-art technology. With extensive training, methodology and unparalleled continuing education, you are ensured that the Target Leak Detection network of highly trained Original Leak Specialists will accurately locate the most difficult leaks, without destruction. Target Leak Detection provides a variety of services to residential, commercial and utility customers.
For more information about Target Leak Detection, click here.
---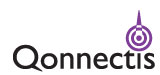 The Group's product business is operated through Qonnectis Networks Limited, which provides a managed service to water and energy utilities that allow for remote and automated meter reading, data storage, analysis and presentations of meter data via the Internet. Information from meters is logged remotely, stored and then sent to the Qonnectis data centre. It can then be accessed by customers for billings and for subsequent analysis. Customers can receive e-mails or SMS text messages in the event of surges in the use of electricity, gas or water. This can help pinpoint unusual consumption patterns of gas or water leaks.
Qonnectis' customers include Thames Water, NHS Hospitals, the London Fire Brigade, Scottish Water, Cambridge Water, Generale des Eaux, and a range of private manufacturing and service businesses. Through monitoring, the typical customer can be expected to save between 5-15% of the cost of a water bill.
Qonnectis is currently in development of its next generation monitoring product.
For more information about Qonnectis, click here.
---
Water Intelligence plc's strategy is to:
maximize American Leak Detection franchise and corporate run opportunities
establish a UK franchised/corporate operation and service the UK water services market
expand throughout the EU
develop additional water leak detection, monitoring and metering technology and products
become a "one-stop-shop" solutions provider that can monitor water flow, detect anomalies, send out alerts, and thereafter non-invasively locate and remediate water leaks
maximize the enlarged group's revenue and earnings